Our Classes
At MumaBuba, we offer safe and effective tailored exercise classes for mums-to-be and new mums.
A class lasts approximately 50-60 minutes.
The classes are booked as a course every half term – you can either book for 1 class per week course or 2 classes per week course.
We ask everyone to fill out a pre-exercise questionnaire before starting.
Mums-to-be (Antenatal):
"The more active and fit you are during pregnancy, the easier it will be for you to adapt to your changing shape and weight gain. It will also help you to cope with labour and get back into shape after the birth." (NHS)
It doesn't matter whether you are new to exercise or already fairly fit, it's important to be active during pregnancy. We can help you do that!
Our tailormade classes for pregnancy are individually catered for according to ability, stage of pregnancy and fitness levels.
Whether you're in your first or third trimester, it's never to early or too late to start.
You will learn how to move correctly and safely through functional movements and exercise, whilst also having fun and meeting other mums-to-be!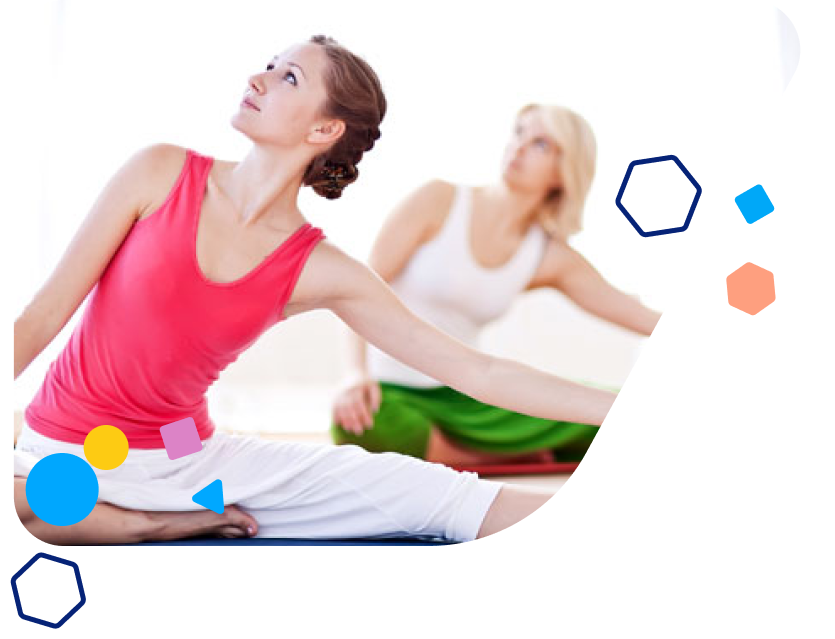 New mums (Postnatal):(8wks – 8months/crawling)
Want to start getting fit post giving birth, but can't take your baby with you to the gym? Then I can help.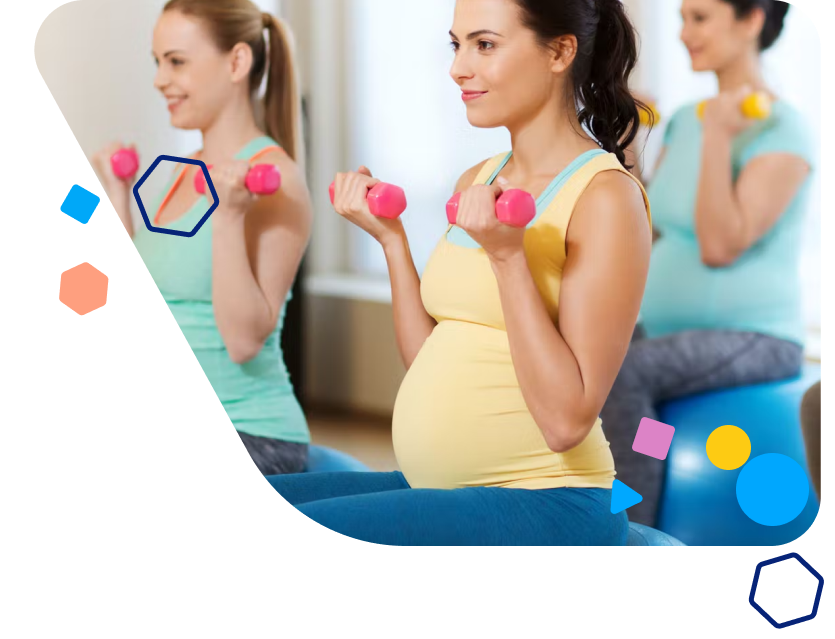 Once you have had your 6/8wk check, you can join in our tailormade postnatal classes and if you need to, you can even bring your baby with you (in a car seat/pram/buggy)!
The classes are specifically designed to cater for postnatal mums. It doesn't matter whether you had a normal birth, or an instrumental or a c-section, or complications – everyone can be catered for.
We learn how to move correctly and safely through functional movements and exercise. As a mum, multitasking is essential! Holding a baby whilst trying to put a buggy up or simply carrying the car seat with baby in, or carrying another child whilst pregnant; all these are very challenging tasks, and actually require a good bit of fitness, strength and stamina!
'Mum guilt' and 'time' and the 2 most common reasons for not working on your health and fitness – with these classes, you don't have to feel either of those!
Class Timetable
Monday 13:30 – 14:30 Antenatal
Monday 14:30 – 15:30 Postnatal
Thursday 11:30 – 12:30 Antenatal
Thursday 12:30 – 13:30 Postnatal
To book in, or for more information, please contact me at: