About me
At MumaBuba, we offer safe and effective tailored exercise classes for mums-to-be and new mums.
Do you want to?
Get fit whilst pregnant to have a healthier pregnancy and labour?
Learn functional exercises that will aid you in day-to-day life whilst pregnant or having given birth?
Get expert advice on the best way to improve your pre and postnatal fitness?
Exercise in a fun and friendly gym environment?
Workout and meet other mums-to-be or new mums?
I had my first baby in June 2021, and was able to keep fit and active throughout my pregnancy which I believe led to a better pregnancy and birth experience, both mentally and physically.
I have also trained many pre and postnatal ladies at our CrossFit gym, and they all believe the same.
It wasn't until after having my daughter though, that I fully understood how hard it is to get back on track with fitness when you don't always have childcare, and you need to fit it around feeding/napping times, and trying to do some housework!
Having looked across the Island, I couldn't find any pre or post natal fitness classes – only yoga and pilates, and these don't particularly work on our strength and lung fitness which we all need to get through pregnancy, labour and looking after a baby.
I have a Pre and Postnatal Coaching Certification, CrossFit Level 2 Trainer Certification and am also an Advanced Sports and Exercise Nutritional Advisor. I am so excited to be running these classes and I look forward to welcoming you at Mumabuba!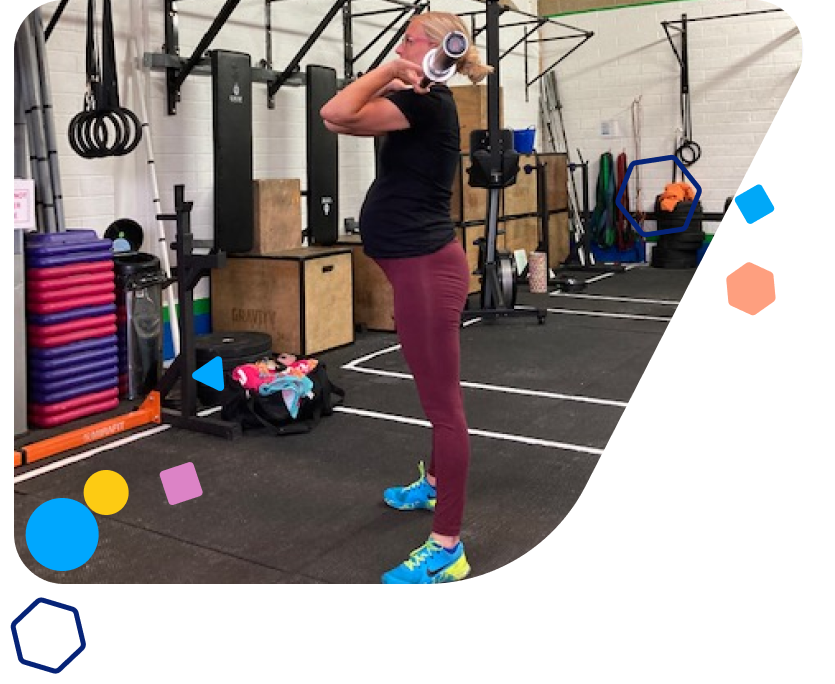 There are always challenging times with trying to fit everything in, but at the end of the day:
Happy healthy mum = happy baby = happy mum!
It's important to have 'me time' and to look after yourself.
Class Timetable
Monday 13:30 – 14:30 Antenatal
Monday 14:30 – 15:30 Postnatal
Thursday 11:30 – 12:30 Antenatal
Thursday 12:30 – 13:30 Postnatal
If you'd like to book in, or for more information, please contact me on: